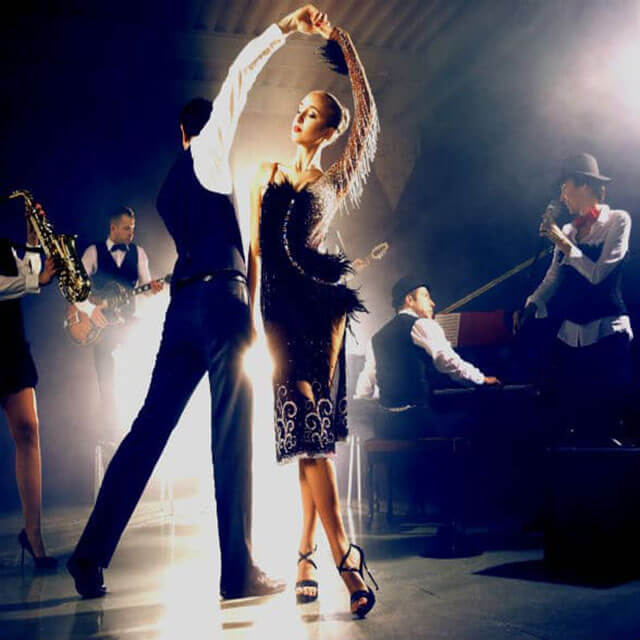 West Coast Swing is a contemporary-style of Swing, very different than what most people initially think of as "swing." It is by far, the fastest growing social dance worldwide because of how ultra-cool it looks, its versatility, and the variety of popular music it is perfect for.
This sleek, smooth, sexy, funky and challenging dance is versatile enough for blues, pop, R&B, country, jazz, disco, rock, and many more genres of music. Its relaxed and smooth body movements, playful improvisation, and stretch give it a distinctive look.
Because of its incredible versatility, West Coast Swing will impress people on all types of dance floors. Once people see this dance, they have to learn it. It takes longer to get up to speed than most other dances, but well worth the time and practice. Our robust curriculum will make learning this dance as easy as possible. Even those with two left feet will be swingin' and groovin' in no time!