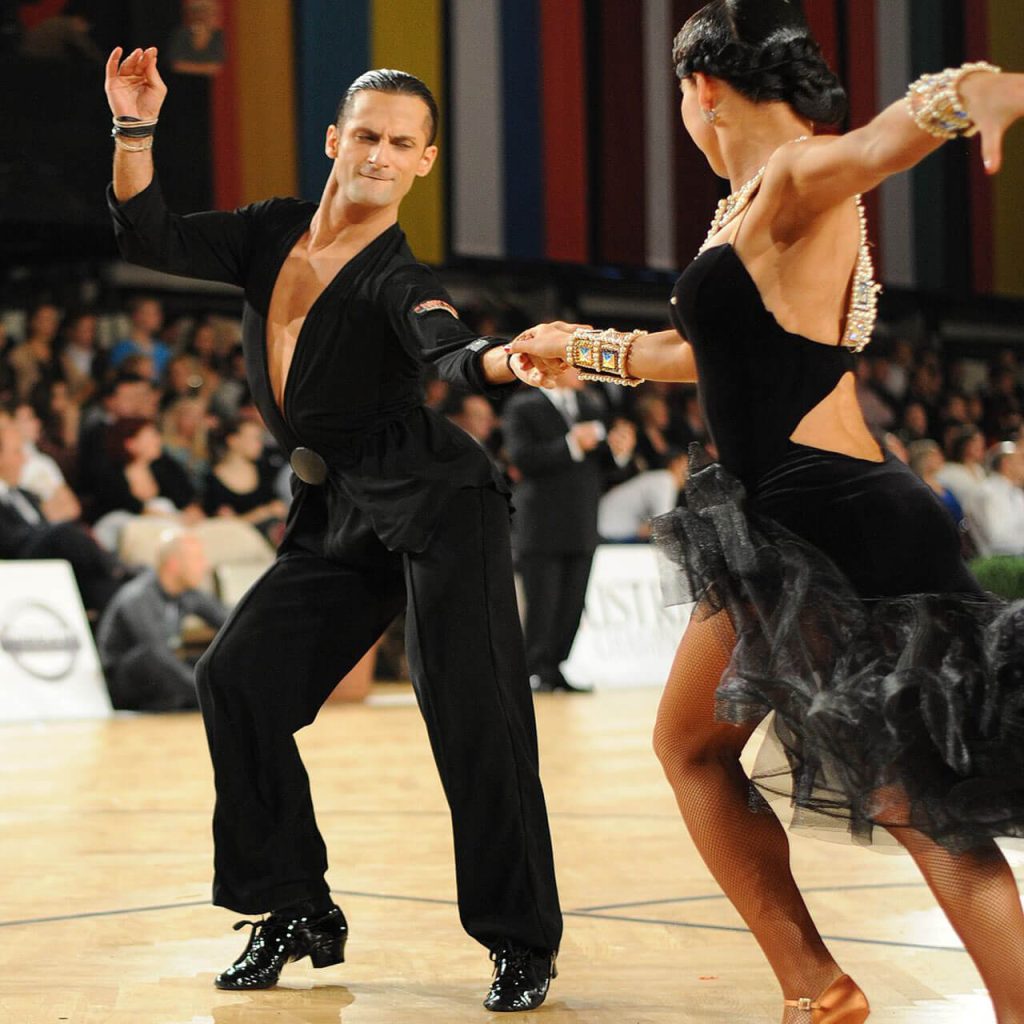 In ballroom dancing, the Jive is a dance style that originated in the United States from African-Americans in the early 1930s. It was originally presented to the public in 1934 by Cab Calloway. It is a lively and uninhibited variation of the Jitterbug, a form of Swing dance.
Glenn Miller introduced his own jive dance in 1938 with the song "Doin' the Jive" which never caught on.
The Jive is one of the five International Latin dances. The others include Cha Cha, Samba, Rumba, and Paso Doble. In competition it is danced at a speed of 176 beats per minute, although in some cases this is reduced to between 128 and 160 beats per minute.