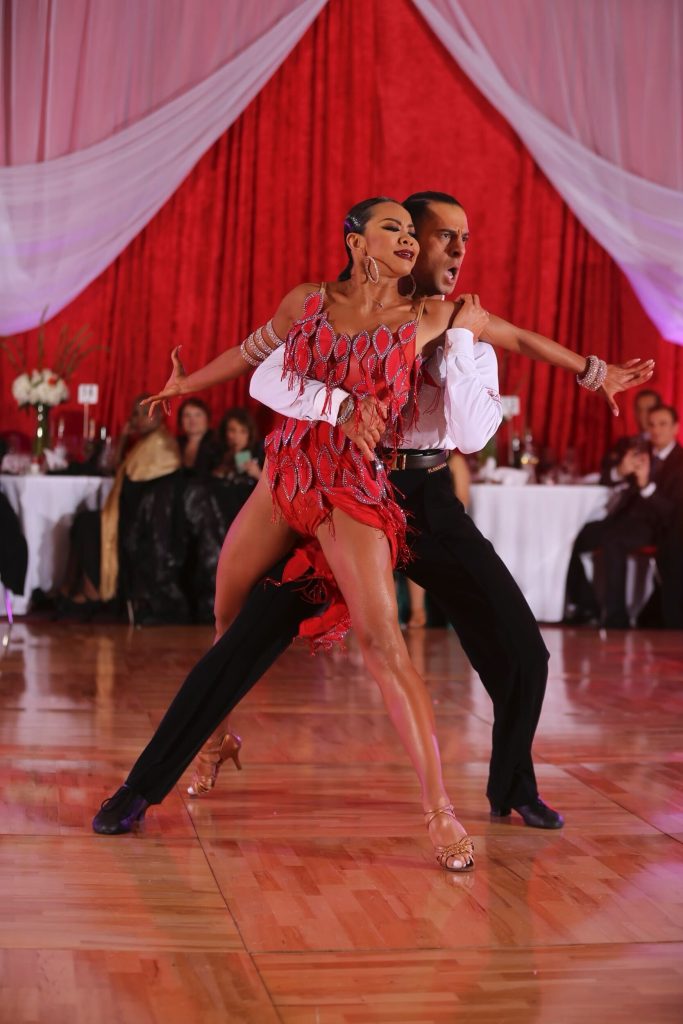 "Trot," as it is affectionately called, is one of the most common American dances of the 20th century and still very useful for contemporary music. It is the foundation for many of the other partner dances including swing and country-western. It can be danced as a slow, romantic, cheek-to-cheek dance; as a theatrical, expressive showcase; or anywhere in between. To see Foxtrot at its best, just watch one of the many films with Fred Astaire and Ginger Rogers.
Foxtrot is appropriate for several music types including: big band; jazz; blues; pop; and easy listening. Ballroom dance events and formal dinner dances typically include a significant number of Foxtrots. Foxtrot also a must to know if you enjoy dancing in lounges, piano bars, and your living room by the fireplace.
The most formal version of this elegantly smooth dance travels around the line of dance. It's danced to music with 4/4 timing, but most patterns are 6, 8, or more beats. The Foxtrot is highly recommended for new dance students since the basics are pretty simple and many Foxtrot principles carry over to all the other partner dances. Just like every woman should have a black dress and every man should have a dark sport coat, every dancer should know the Foxtrot.